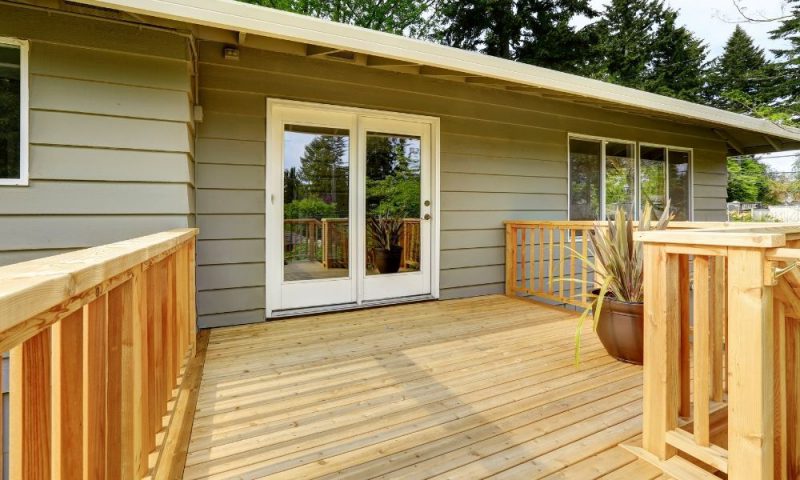 When you're choosing deck materials, you'll want to use extra caution and consideration, because the weather can heavily affect its durability and resistance to moisture. If you find yourself asking, "What is the best wood for outdoor decks?", then you've come to the right place. Here at Mr. Spindle, we ensure our customers receive the best porch components at great prices.
Cost-Effective
There are many materials to choose from, all ranging in price. If you're looking to upgrade your deck without breaking the bank, consider pressure-treated wood. Due to the chemical preservation process used to treat this type of wood, it's great for resisting insects and moisture.
However, it's essential to remember that it may not be as durable as other woods, depending on its grade quality. Going with low-grade wood may be cheaper—but it may begin to warp over time, costing a pretty penny in maintenance. If you decide to use pressure-treated wood, go with a higher-grade wood to ensure your deck lasts longer.
Durable
Perhaps the most durable wood for outdoor decking is redwood. In addition to providing more durability than cedar, redwood offers a reddish hue that may complement your home. It's also a remarkable insect- and moisture-repellent.
Due to its strength, you won't need to maintain it as often as you would with pressure-treated wood. Most experts say you can perform maintenance annually to keep redwood in top shape. Additionally, you may want to utilize the same wood for your wood deck handrail due to its durability. A sturdy handrail will ensure safety as the number one priority.
Moisture-Resistant
If you live in an area with lots of moisture, you may want to consider a wood known for its moisture resistance properties: cedarwood. This kind of wood repels water, insects, and rot. In addition to its classic appearance, cedar matches its moisture level to that of its environment, making it very adaptable and great for summer. Cedar doesn't typically warp in the winter, either, so it's perfect for anyone living in any climate.
When you're deciding what the best wood for your outdoor deck is, you'll want to add more value to your deck by choosing the materials carefully. An outdoor deck can be a great place to host parties and bonfires or just to relax after a long day. Your deck can last around 20 years, so choose wisely!